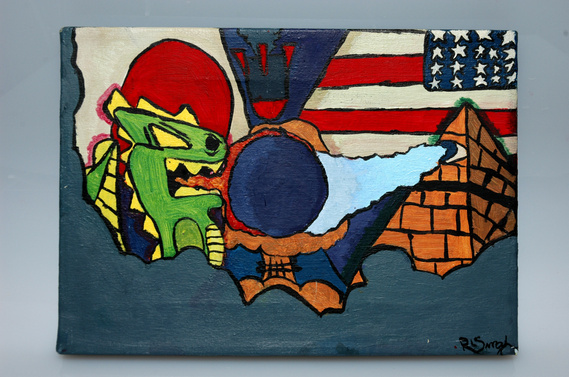 Godzilla VS. The Illuminati
Acrylic on canvas
Using a mixture cartoons and pop culture icons I tried to show how childish war was.
This Is Not An Emergency
Acrylic on canvas
Playing on René Magritte's The Treachery of Images; I tried to paint a hammer in the same style to act as if someone were trying to break into the painting to try and smoke out of the pipe.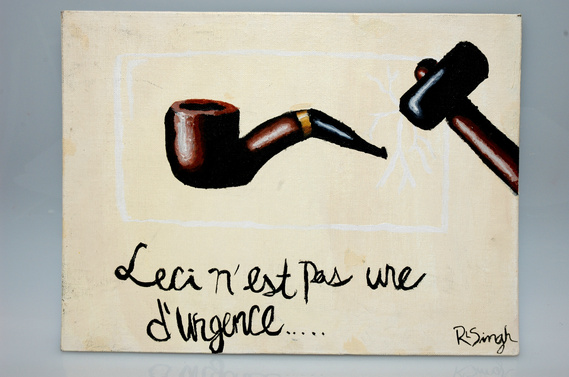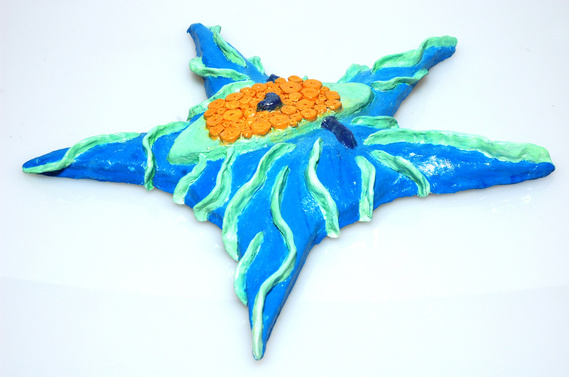 The Flying Dutchman's Curse
Acrylic on baked clay with a layer of gloss on top
Using the figure of a starfish I tried to encapsulate how the bottom of the ocean looks.